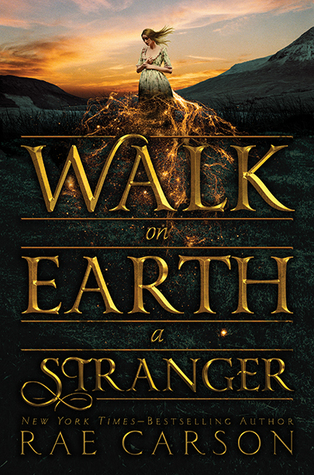 WELCOME TO ANOTHER BOOK I CAN'T REVIEW
Of course, it happened to debut at #2 on the NYT Bestseller list. Because I just can't seem to like what OBVIOUSLY MUST BE A GOOD BOOK. (see An Ember in the Ashes, Red Queen, etc)
Anyway.
I'll admit that I didn't finish this one. I don't know if maybe I wasn't in the mood, or if it isn't just me, but this one didn't strike me. I don't like books where the MC (and her love interest) are under a certain age, because then it becomes absolutely unrealistic to me if they fall madly,deeply in love, the kind of love that ends worlds. I was once fifteen, sixteen, seventeen, etc. That age group of people are not capable of the kind of love that is pushed in books. Now this has become the beginnings of a rant about aging, and I didn't mean that, and I didn't necessarily see that when I skimmed this one.
The other problem was the nature of the book- she's called a witch, not some kind of elemental, or even just lucky, and that crosses the line for me. Maybe I should have realized that before, but there's a difference between being some kind of mutant/having a superpower and just straight up magic, which I don't like.
I'm sorry that I didn't love this one, because I was really looking forward to it after the western beauty that is Vengeance Road, but I'm not going to say I wouldn't recommend it, because I think for the right audience it would be fabulous. That audience just wasn't me.
Have you read it? Did you like it?