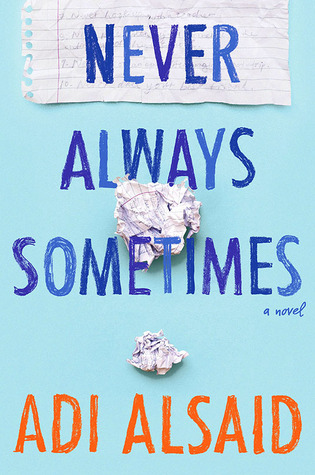 SUMMARY
Never date your best friend.
Always be original.
Sometimes rules are meant to be broken.
Best friends Dave and Julia were determined to never be cliché high school kids—the ones who sit at the same lunch table every day, dissecting the drama from homeroom and plotting their campaigns for prom king and queen. They even wrote their own Never List of everything they vowed they'd never, ever do in high school.
Some of the rules have been easy to follow, like #5, never dye your hair a color of the rainbow, or #7, never hook up with a teacher. But Dave has a secret: he's broken rule #8, never pine silently after someone for the entirety of high school. It's either that or break rule #10, never date your best friend. Dave has loved Julia for as long as he can remember.
Julia is beautiful, wild and impetuous. So when she suggests they do every Never on the list, Dave is happy to play along. He even dyes his hair an unfortunate shade of green. It starts as a joke, but then a funny thing happens: Dave and Julia discover that by skipping the cliches, they've actually been missing out on high school. And maybe even on love.
THOUGHTS
I liked the premise, I liked the characters….but then I didn't. It seems to linger too long on the in-between stages, with more focus on Dave- poor, conflicted Dave- getting to know another girl, and less of what I expected- a long list of Nevers, a cute best-friend romance, and a happy ending. Isn't that what the summary implies? A story that's almost cliche in itself, maybe akin to Finding Mr. Brightside by Jay Asher, a perfect story about how love can change you, one that makes your heart happy and leaves you excited for what's next for the main characters? But this was not that book. This was a book for cynics of longtime love, maybe more realistic in nature, maybe more for those who have little faith in relationships, but not for those who want to escape the realistic drudgery of high school and the routines that every high school person goes through.
The ending is less than satisfactory (okay, yes, I flipped to the end to see if it was worth continuing) and DNFed at about 120 pages in. This book wasn't for me, and I wish I could have liked it, but it just didn't do anything for me. The love triangle was unexpected and kind of frustrating (mostly because I had no emotional investment and I hate love triangles) but it was an applaudable effort, and I can't find any fault with the writing, just the execution.