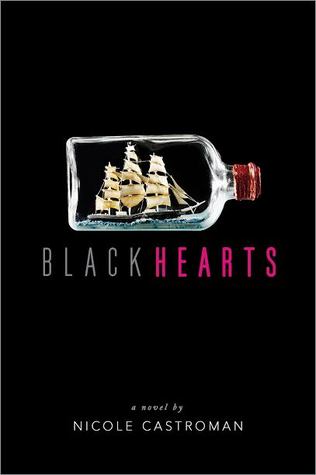 SUMMARY
Blackbeard the pirate was known for striking fear in the hearts of the bravest of sailors. But once he was just a young man who dreamed of leaving his rigid life behind to chase adventure in faraway lands. Nothing could stop him—until he met the one girl who would change everything. This is their story.
Edward "Teach" Drummond, son of one of Bristol's richest merchants, has just returned from a year-long journey on the high seas to find his life in shambles. Betrothed to a girl he doesn't love and sick of the high society he was born into, Teach dreams only of returning to the vast ocean he'd begun to call home. There's just one problem: convincing his father to let him leave and never come back.
Following her parents' deaths, Anne Barrett is left penniless and soon to be homeless. Though she's barely worked a day in her life, Anne is forced to take a job as a maid in the home of Master Drummond. Lonely days stretch into weeks, and Anne longs for escape. How will she ever realize her dream of sailing to Curaçao—where her mother was born—when she's stuck in England?
From the moment Teach and Anne meet, they set the world ablaze. Drawn to each other, they're trapped by society and their own circumstances. Faced with an impossible choice, they must decide to chase their dreams and go, or follow their hearts and stay.
MY THOUGHTS
PLOT: I'm going to attempt, very carefully, not to swoon after every sentence I write about this book. *SWOON* Sorry. Be prepared- I don't think I can make this non-gushing.
Let's get one thing straight- I loved everything about this book. Everything. Except, perhaps, the ending, because I wasn't ready for it. The plot was much different than I anticipated, and the twists, although they weren't ridiculously huge (i.e. an asteroid is heading for the earth, ahhhh!) they were unexpected, intriguing, and absolutely fabulous. They always came just when you were ready for something new to happen, and I must admit, this is one of the only times that I recognized the excellence of the pacing in a novel. It was a constant upswing, and although there weren't action scenes every 15 pages, there was always something to make you go
So, basically, it was amazing.
The plot didn't get tiresome- sometimes with the historical novels set around this time, it can get repetitive. Dinner, dancing, suitor, dancing, gasp, dinner, gasp, dancing, etc. Those things are great when used to enhance the plot, but not when they're the entire plot. Blackhearts stayed firmly away from that trend. There were dinners, yes. There was dancing, yes (and pretty dresses!!!). There was gasping (mostly by me), yes. But it served a purpose. It moved the plot forward, giving you important information and leading you to the climax very sneakily. It's fantastic, until you reach the surprisingly quick conclusion. Then, if you're like me, you just cry a little bit and search for the invisible last pages.
CHARACTERS: Where do I even begin? This book had everything by way of characters. The variety was stunning- each had a specific voice, and they absolutely each elicited emotions from me. Teach? SWOON SWOON SWOON. He's strong, he's fierce, he's powerful- but what I loved most about Teach was that even though he was one of the darker heroes, this wasn't a twisted YA relationship, and it certainly wasn't insta-love. This wasn't one of those books where the girl becomes a doormat because a hot guy gives her the time of the day- and that brings me to Anne.
Anne is the ultimate heroine- decisive, uncompromising, willing to do anything she has to so she can escape her life as a servant. She doesn't resign herself to a life of misery, even though her only way out may be to do things she doesn't want to do. I admired her unflinching spirit, even in the face of danger and ridicule, and I think we need more heroines in YA who think and act like Anne. Even falling in love can't keep her from following her dreams.
Even the characters that were minor were very distinctive and very entertaining. Drummond, Teach's father, was such a conflict for me- it was a total love-hate relationship. He's a great layer of conflict for the story, and I loved the way you see him shift and change- a totally dynamic character. Patience, William, Mary, Margery, etc., all enhanced the book as well- enough subplots to keep the book moving and keep your brain occupied, but not so much that it distracted from the main plot line. Their characters, while not as dynamic, were entertaining and they served a purpose- they weren't just random characters introduced as filler. Sometimes when that happens it can make me close a book for a while because it's overwhelming, but Nicole found another great balance with her characters and their roles.
OVERALL: Did I mention how much love this book? Hit the pre-order sites, everyone, and keep your eye out for it. Blackhearts may not be a revolutionary story (it is set in the past!) but the writing and execution certainly is. Five stars, although I'd give it a thousand if I could. When I was (still am) swamped with books that just can't keep my attention, Blackhearts grabbed my attention, my mind, and then my heart with its rich characters, driven plot, and elegant world.
What else can I say? This was one of the best books I've read in a long time, and I think everyone else should read it, too. This last image basically sums up how I feel about this book.