IT'S A SAD DAY
I DNFed another ARC that I was really looking forward to. I should have known- it has only a 2.7 star rating on goodreads, and that's pretty hard to do. But I didn't look at that ahead of time, and I thought it would be great- the summary sounded cool, and I was excited about the premise. So here's what you normally see in my reviews: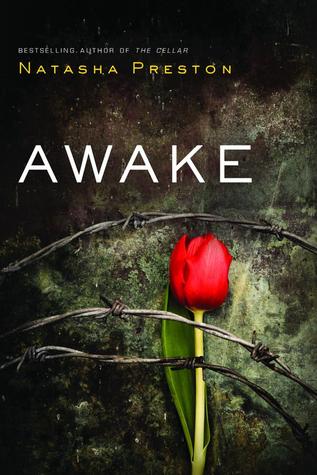 I received this book thanks to NetGalley and Sourcebooks Fire in exchange for an honest review.
SUMMARY (goodreads.com)

Scarlett doesn't remember anything before the age of five. Her parents say it's from the trauma of seeing her house burn down, and she accepts the life they've created for her without question—until a car accident causes Scarlett to start remembering pieces of an unfamiliar past.

When a new guy moves into town, Scarlett feels an instant spark. But Noah knows the truth of Scarlett's past, and he's determined to shield her from it…because Scarlett grew up in a cult called Eternal Light, controlled by her biological parents.

And they want her back.
But the actual review is going to be a little bit different. 
I don't think I can really write a review- everything about this was just…bad. All of it. So to encompass the main points, I'm going to share with you the conversation I had with my twitter writing group (unfortunately minus Zoey-Woey) whiile I was reading, in a series of screenshots. Enjoy.

In the end, there's one gif that really encompasses the way I felt after every flip (swipe?) of the page, up to the point I deleted it from my tablet.
 FINALLY

I don't recommend this book to anyone. It was really inappropriate at times, as well as being an uninteresting and uninspiring. I DNFed this one at 18% and skimmed the remainder, just to see if it got any better. It didn't. I don't want to bash the author, because I have heard some good things about her other book, but this one was a major flop. At least it made me laugh, even if it wasn't supposed to. One star, if only for that fact.
Thanks to Kiara and Liran for making this review possible. And pardon Liran's language please 😉
Questions? Comments? Books you'd like me to review? Post a comment below and I'll be sure to check it out!