TRYING NEW THINGS
First, I have to apologize for the hiatus! I've been so, so busy this month, and the crazy doesn't stop until August 3rd. But I wanted to get everyone excited (and involved?) about this cool new activity I found! It's called ARC August, and it's a month-long initiative of getting your ARCs read in a timely manner! I have a lot of ARCs to get going with, and this is exactly what I need to make a dent in my TBR. Nothing like a great big group of people helping you along. If you'd like to join, you can find the original post at Read.Sleep.Repeat.
Without further ado, here's my TBR for ARC August (to start)!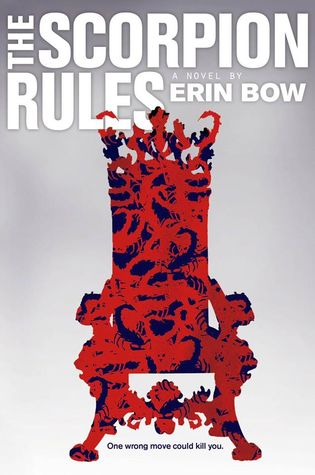 A world battered by climate shift and war turns to an ancient method of keeping peace: the exchange of hostages. The Children of Peace – sons and daughters of kings and presidents and generals – are raised together in small, isolated schools called Preceptures. There, they learn history and political theory, and are taught to gracefully accept what may well be their fate: to die if their countries declare war.

Greta Gustafsen Stuart, Duchess of Halifax and Crown Princess of the Pan-Polar Confederation, is the pride of the North American Prefecture. Learned and disciplined, Greta is proud of her role in keeping the global peace, even though, with her country controlling two-thirds of the world's most war-worthy resource — water — she has little chance of reaching adulthood alive.

Enter Elián Palnik, the Prefecture's newest hostage and biggest problem. Greta's world begins to tilt the moment she sees Elián dragged into the school in chains. The Prefecture's insidious surveillance, its small punishments and rewards, can make no dent in Elián, who is not interested in dignity and tradition, and doesn't even accept the right of the UN to keep hostages.

What will happen to Elián and Greta as their two nations inch closer to war?
When Kate Thompson's father is killed by the notorious Rose Riders for a mysterious journal that reveals the secret location of a gold mine, the eighteen-year-old disguises herself as a boy and takes to the gritty plains looking for answers and justice. What she finds are devious strangers, dust storms, and a pair of brothers who refuse to quit riding in her shadow. But as Kate gets closer to the secrets about her family, she gets closer to the truth about herself and must decide if there's room for love in a heart so full of hate.
Ror lives to draw—to her, it's like breathing; it's how she understands life. When her father dies, she finds herself at a crossroads. Should she paint in the classic tradition, the way he taught her? Go to college, like her art teacher wants? Or should she listen to Trey, the seductive street artist who leads the crew Noise Ink? She is a brilliant artist—but will she use her talent, or waste it?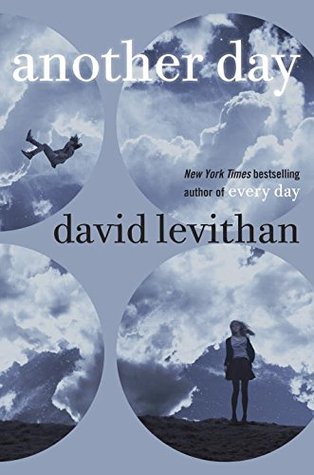 In this enthralling companion to his New York Times bestseller Every Day, David Levithan (co-author of Will Grayson, Will Grayson with John Green) tells Rhiannon's side of the story as she seeks to discover the truth about love and how it can change you.

Every day is the same for Rhiannon. She has accepted her life, convinced herself that she deserves her distant, temperamental boyfriend, Justin, even established guidelines by which to live: Don't be too needy. Avoid upsetting him. Never get your hopes up.

Until the morning everything changes. Justin seems to see her, to want to be with her for the first time, and they share a perfect day—a perfect day Justin doesn't remember the next morning. Confused, depressed, and desperate for another day as great as that one, Rhiannon starts questioning everything. Then, one day, a stranger tells her that the Justin she spent that day with, the one who made her feel like a real person . . . wasn't Justin at all.
I'M A RIDICULOUS AMOUNT OF EXCITED
I'll have to start on August 2nd officially, but I've already poked my nose into The Scorpion Rules and it seems really promising! I'm really hoping this will get me going again on my ARCs- I've fallen behind. When you're busy and in a reading slump, pre-books aren't what you go to, it's the old favorites. And I have to apologize to you all again- I've been so busy and scatterbrained that it's been like, ten days since I posted anything. Maybe more.
Somethimes I wouldn't be surprised if I post one day and find this reaction from my readers: (FYI, I'm Lizzie in this gif)
So please….
I'll give you more Ryan Gosling if you stay ❤
Questions? Comments? Books you'd like me to review? Post a comment below and I'll be sure to check it out!