BOOKS I WANT TO READ, BUT PROBABLY NEVER WILL.
We all have books like that- books we really wanted to read, and still do, but never have the time, never feel motivated enough- or when we do, we can't get our hands on them! Here is my personal list of just ten (there's so many more) that I feel like I want to read, but just…haven't gotten around to it yet, in no real order. If YOU have read any, let me know how they were!
1. WHITE SPACE~ ILSA J BICK
The story of a girl who gets written into her own story, this book by an author that I loved for her previous Ashes trilogy sounded like my cup of tea. But I never read it. I've checked it out at the library so many times, opened it even more, but I've never gotten past the first chapter. I don't know what it is, but I'm just not motivated enough to pick it up again and try to read it. Even though it sounds so, so awesome. Here's the goodreads link if you want a better summary than this> CLICK!
2. THE JEWEL~ AMY EWING
I first noticed this book because the cover is beautiful: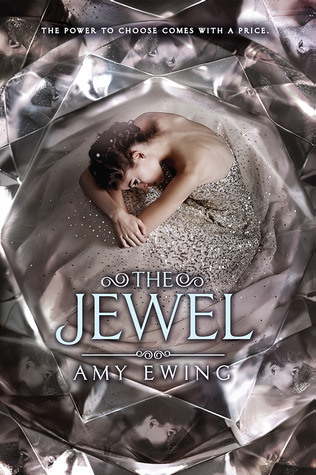 See? Pretty, right? But it reminded me a lot of Keira Cass's Selection covers, and while those books are okay, and they're not really the same kind of plot, it just made me think, 'Eh, not a big deal, I can read it later.' And it's later. Much later. So much so that I probably won't ever read this book, because I just have better things to do. No offense to the author, because maybe eventually I'll read this series and be SO excited about it, but right now? Sarah Dessen's new book is calling me.
3. THE YOUNG ELITES~ MARIE LU
I like Marie Lu. I like her a lot. Legend was great (even though I never finished that series either), and I wanted to. But I just…couldn't. I don't know what it is about these books, but they just don't get me pumped up like some other books do, and there's always one of those other books waiting for me. So yeah, I've never read it.
4. ALL THE LIGHT WE CANNOT SEE~ ANTHONY DOERR
This is actually an adult book that spent a lot of time on the NY Times Bestseller list (and is still pretty high up there. It's the story of a blind girl and another boy as they grow I got it as a filler book between YA deluges of new books, but as soon as I did, I got a bunch of books I'd been waiting for. And so yes, this one still sits on my virtual to-read shelf with no idea when it will be picked up again. Maybe next year?
5. THE NATURALS~ JENNIFER LYNN BARNES
I don't know when I will ever read this book. It comes highly recommended by a good friend, and I wanted to read it when it first came out, but it's probably not going to happen. It's just not…poppy enough to catch my attention over, say The Wrath and the Dawn, which is the next book I'm planning to read (And oh. my. goodness. It looks so cool). So The Naturals stays on the shelf with all its companions.
6. AT THE WATER'S EDGE- SARAH GRUEN
This is a new book, admittedly, about the search for the Loch Ness monster in the mid-1900s. It sounds really good, and I've heard rave reviews, but again, it's an adult book that I was going to use as filler (I'm not a big fan of adult books, can you tell?). I still would like to read it someday, but it doesn't top my list of priorities.
7. THE EYE OF MINDS~ JAMES DASHNER
Dashner is probably a familiar name to you- yes, it's the author of the Maze Runner series. This is the start of his newest series, and even though I loved The Maze Runner, I just never picked this one up. Well, that's not true. I did get it a few times from the library, but I never read it. It's even one of my favorite topics- video games and how they affect real lives (or would, if we lived in books). But I haven't ever ended up reading this one, and with so many other choices, I probably never will. -sad face-
8. TALON~ JULIE KAGAWA
Dragons! Shapeshifters! NOT MAGIC! It's like a dream come true in this novel in Kagawa's newest series. I was so excited- she's really popular, but I haven't read her other books because they're all just magic nonsense. So when Talon was released, I got so pumped! Yeah, except I got it, and never read it, and then I got it again, and never read it, and now I've just put it on the back burner for a new-book-less day. After all these other books that I've never read, of course!
9. BLACKBIRD~ ANNA CAREY
This book really shouldn't be on this list. Anna Carey had another neat series before this one, and this book is short and looks fast-paced, but I just never got to it. I didn't know about it until I saw it on the new shelf at the library (unfortunately, as you can probably tell, I can't afford to buy all the books I want to read) and I snagged it. But guess what? I never took the time to read it. It's my own fault, and it makes me sad, because guess what? The sequel is out soon, and it looks just as awesome. See? Check these out: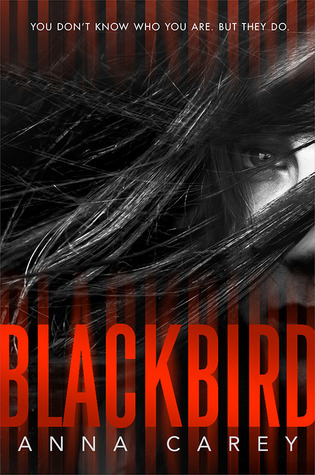 I call these titles engaging, intriguing, intense. But I guess there were some other covers that grabbed me first. And the reviews weren't particularly good. Have you read it? What did you think?
10. DREAMFIRE- KIT ALLOWAY
This novel is a recent addition. It only came out a few months ago, and I had the library's copy sitting in my room for about that long. Finally I decided last week that even though it sounded amazing, I needed to let in go in face of the tidal wave of new YA coming out this month. So I may come back to it, but you know, I might not. It's sad, because it's about people who walk through our dreams and keep us safe, but I just can't hack it with all these exciting new releases (Hold Me Like A Breath!!!).
Questions? Comments? Books you'd like me to review? Post a comment below and I'll be sure to check it out!