"For so long, I was the one with his heart. I just need to see where it is now."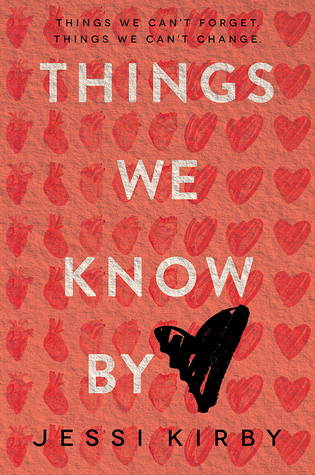 OFFICIAL SUMMARY:
When Quinn Sullivan meets the recipient of her boyfriend's donated heart, the two form an unexpected connection.
After Quinn loses her boyfriend, Trent, in an accident their junior year, she reaches out to the recipients of his donated organs in hopes of picking up the pieces of her now-unrecognizable life. She hears back from some of them, but the person who received Trent's heart has remained silent. The essence of a person, she has always believed, is in the heart. If she finds Trent's, then maybe she can have peace once and for all.
Risking everything in order to finally lay her memories to rest, Quinn goes outside the system to track down nineteen-year-old Colton Thomas—a guy whose life has been forever changed by this priceless gift. But what starts as an accidental run-in quickly develops into more, sparking an undeniable attraction. She doesn't want to give in to it—especially since he has no idea how they're connected—but their time together has made Quinn feel alive again. No matter how hard she's falling for Colton, each beat of his heart reminds her of all she's lost…and all that remains at stake.
MY THOUGHTS:
Okay, so it was pretty good. I've never read a book by Jessi Kirby, and I thought this one sounded like a pretty fluffy, easy read. Well, that part was true. And I did like it, but my feelings didn't ever go beyond that feeling of 'I like you as a friend'. I'm not big into sad books, because I pretty much read to escape reality- which, in case you haven't noticed, is pretty sad. So when there were stretches of book where the main character (the name of whom I could never remember) was in the depths of depression, randomly, I found it hard to relate, and a little bit annoying. What I liked most about this book was the fact that she kept pushing, even when she knew she should let it go- it showed a strength of character that none of her other actions did. She let herself feel again, and told Colton what was going on when she realized that she had to. The whole concept was actually pretty new to me, and I can't say that the technical aspect wasn't interesting, but I think it fell flat for me only because I didn't feel a connection with Quinn, the main character. I felt one with Gran. I felt one with the sister, Ryan. But nothing with Quinn. I found her too indecisive, too scared to do what needed to be done right from the beginning. But then, if she had, it wouldn't have been a book, would it?
WHAT TO WATCH:
This one wasn't too bad, for a contemporary YA novel. Usually those are riddled with those 'things that make you blush'. Although this book had one blush-worthy scene- (they have sex in the back of the car and tops come off before the scene is cut) and a few innuendos, there weren't any major red flags regarding drugs, language, violence, etc. So there was just that one spot- and I was a little disappointed, because they had only even kissed one time. Seems a little rushed to me. But hey, I'm not the writer, and that's just my opinion! Tell me what YOU thought of this book!
Questions? Comments? Books you'd like me to review? Post a comment below and I'll be sure to check it out!